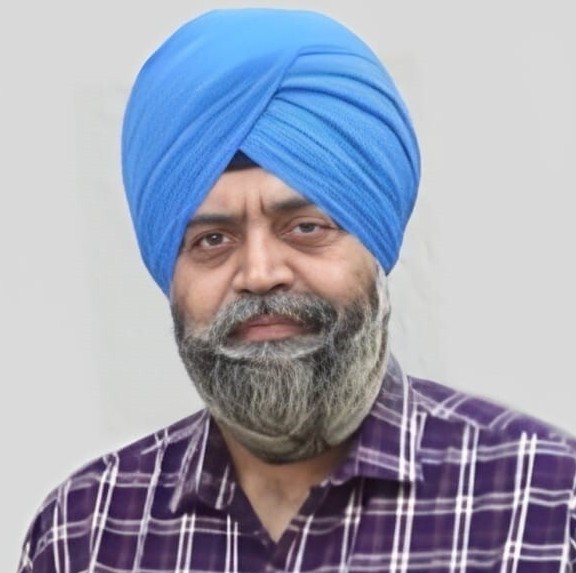 Dr. Arvinder Singh Bhalla
Principal
Gujranwala Guru Nanak Khalsa College, Ludhiana (Punjab)
It is a matter of immense pleasure for me to be a part of the Gujranwala Guru Nanak Khalsa College, Ludhiana as its Principal. I am very delighted to interact with you through this web page. In choosing to be a student at Gujranwala Guru Nanak Khalsa College, Ludhiana, the premier seat of learning in Punjab, you have made a prudent choice. Gujranwala Guru Nanak Khalsa College, Ludhiana is one of the leading institutions of higher education in the Punjab (India). Established more than a century ago, the institution has shown tremendous growth and committed to achieve the goal of holistic growth of students. Our college, where excellence is nurtured, pursued and celebrated since its inception, was born out of the sweat, toil and vision of its founders. I assure you of a nurturing and caring environment that will see all of you blossom into empowered and responsible human beings.
I personally believe that the role of education is definitely not limited to giving and grasping knowledge and theory. The true goal of education transcends much beyond just awarding degree and certificate to the students. In fact, education is not just a process of giving knowledge for a future job but a lifelong process which creates an understanding of moral and ethical values to guide one's life in a right path. I also strongly believe that education is an effective medium of social transformation. I want that our students should be imparted an all-round education so that they become multidimensional rather than uni-dimensional. Our aim is to generate in our students the qualities of head and heart, as well as, skills of various kinds, which are necessary for them to live a successful professional as well as personal life in this modern dynamic world.
Dear Students! Integrity, discipline and professionalism are the most important ingredients of success. Creating better human beings' is our motto and we can do that when we are able to inspire our students to be good human beings with higher standards of ethical values, which are essential for purposeful and successful life. We are proud of strong team of meticulously qualified, enthusiastic and committed faculty and staff and most advanced teaching aids. The future belongs to you; your need, therefore, is to prepare yourself for an active participation in the world. I wish all the students a grand success in their career and prosperity in their future life.